Our Approach
Our programs are designed to help you achieve sustainable long term weight loss. Healthy weight is multi-faceted, which is why our approach is as well. We focus on the building blocks of good health; sleep, nutrition, exercise and mental well-being. What we strive to achieve is not only a weight reduction in our patients, but also, and improvement in chronic health conditions, such as diabetes and hypertension. Every person has a unique set of hurdles in their weight loss journey, and for that reason, we customize a plan specific to each patient for ultimate success in a higher level of health and well-being. Dr. Lala has specific methods to address chronic medical conditions often related to weight, such as:
Hypertension
Diabetes mellitus
High cholesterol
Gastrointestinal Reflux
Joint Pain
Sleep Apnea
Infertility
We see patients in Illinois, Indiana and Kansas via Telemedicine.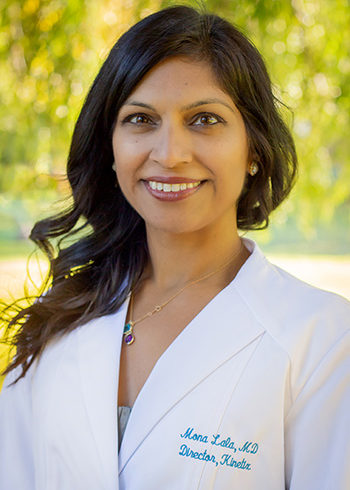 Mona Lala, MD
Dr Lala is dual board-certified physician in Obesity Medicine and Emergency Medicine, and has been practicing medicine for over a decade. It has been no surprise that health complications have been directly related to weight. Through her vast experiences in the ER, she became passionate about leading patients to better overall health, and strongly believes that the crux of achieving a higher level of health relates to a healthy weight. She is concentrating her professional efforts in Obesity Medicine. She went to University of Illinois College of Medicine, and completed residency in Emergency Medicine at University of Illinois Chicago as well. Later, she obtained her MBA at Northwestern Kellogg School of Management. In her free time, Dr Lala enjoys running, creating healthy recipes, and spending time with her husband and two children.